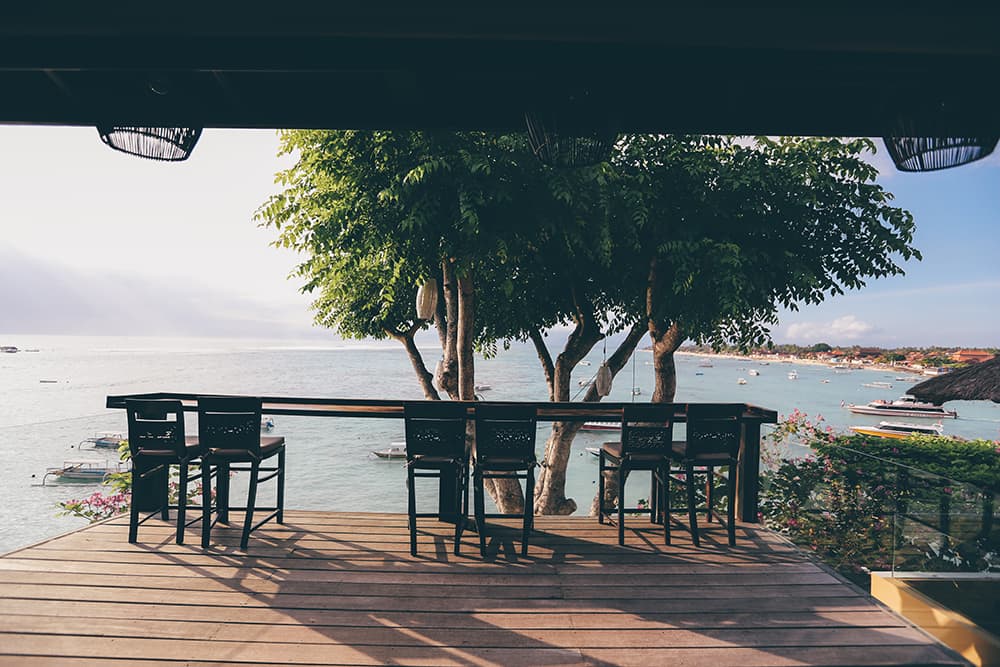 The Balcony Bar at Muntigs Bar & Restaurant offers the most stunning views of Nusa Lembongan, nestled right on the Jungut Batu hillside of Batu Karang Lembongan Resort & Day Spa. It is a peaceful and serene space many people don't even know exists. So we would like to tell you why it is one of the best spots on the island to treat yourself to a lovely dinner:
1. The View. It is the prime location on the island, and often goes unnoticed since you have to know where to look! Set right above the boardwalk, you have your own semi-private little space to watch everyone come and go below you, or have the best seat in the Lembongan house to watch the sunset. It is truly magical. Chill out right below the hanging lanterns and sip on a drink. You may wish to talk about the day's events, or even just sit silent and take it all in. We promise, it's the best.
2. The Food. Yummo! Our Executive Chef team brings you fresh new creations every night using the finest quality ingredients. Ranging from Western to Indonesian dishes, each night promises something a little different, made from the heart. They are colourful, unique, and a palette present. Pair it with a lovely wine, and enjoy.
3. The Service. The Muntigs Bar & Restaurant staff know how to make you feel special. They know their stuff, and love a good chat (if you do too!). Genuine, friendly, remember-your-name type of service. They even remember what guests have had from previous years! We love them, are lucky to have them, and hope you feel spoiled by them too.
So make your reservation with us when you are visiting our beautiful little island, it will be an experience to remember.